Marble's look and feel is extremely versatile. Not only does it look fantastic in any setting, but you can also differentiate the look of marble by choosing a specific finish. Almost all marble countertops come in either a honed or polished finish. Well, how do you know which finish is right for you? Learn the difference between honed vs polished countertops here.
Honed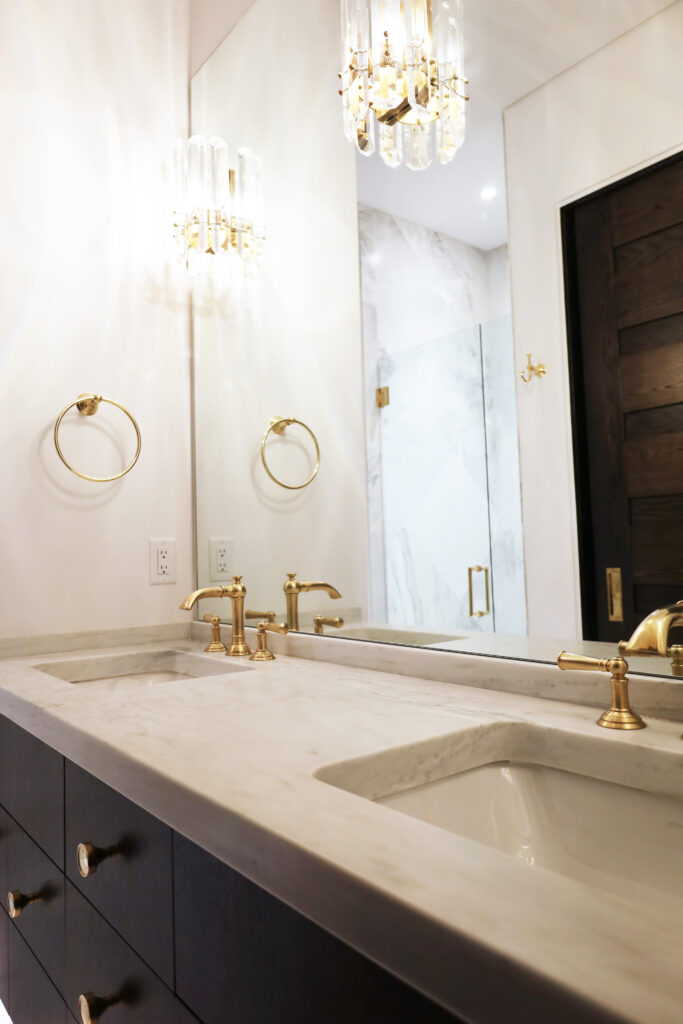 A honed finish means a stone countertop has been grounded to a smooth, flat consistent surface. It is created by halting the polishing stage of a countertop, leaving the stone with a non-shiny, matte look and velvet-like touch.
Honed marble countertops are becoming an increasingly popular choice within both residential and commercial designs. It offers a natural look and untouched appearance and adds great emphasis within an urban contemporary design style.
Honed marble pairs great with a minimalistic look and also offers great contrast in kitchens that contain deep colored cabinetry or wooden accents.
Honed Characteristics
Because honed marble does not offer a glossy finish, it hides small scratches and other beauty marks. Instead of light shining off the surface to showcase vibrant beauty, honed materials are much more subtle; therefore, a scratch is not as prominent on a honed surfaced versus a polished marble.
Polished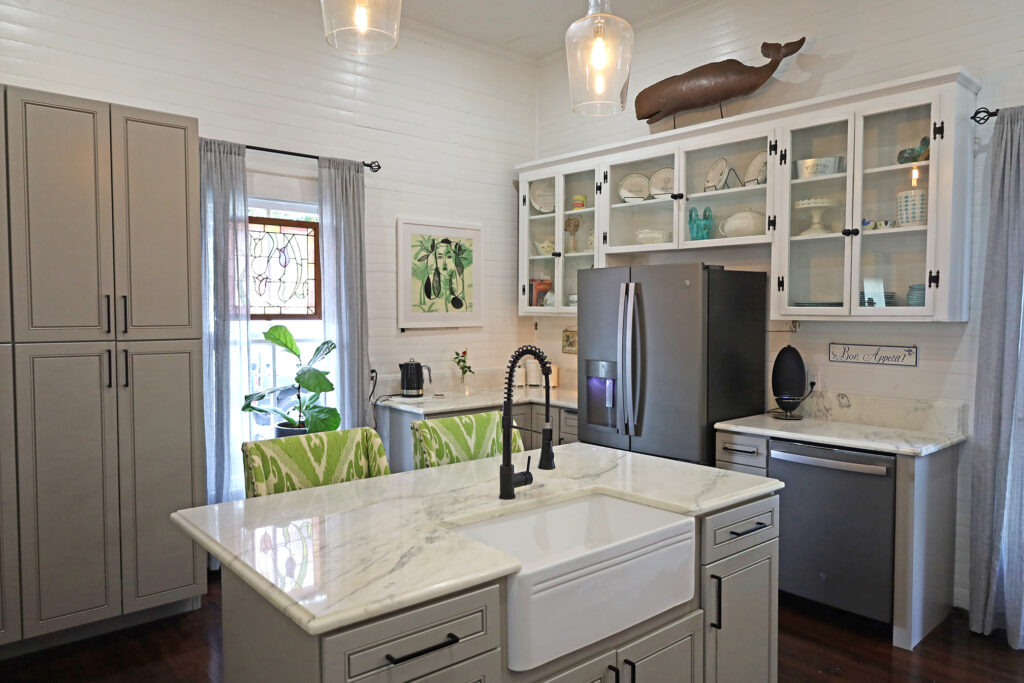 A polished marble finish is created by grinding down the surface of the material using fine abrasives until it results in a natural shine. It is layered with an end coating that acts as a protectant and gives off a smooth and "mirror-like" shine.
When you think of kitchen countertops, polished finishes are probably what come to mind. They offer a glossy look that adds elegance into a room. The shiny finish makes the countertop always appear clean and dirt-free. It is a great addition to traditional or modern homes that boast in extravagance and luxury.
Polished Characteristics
Because polished marble has an extra coating versus a honed finish, polished countertops are less susceptible to stains. However, the high reflective gloss makes scratches more noticeable.
Both honed and polished finishes are a fantastic choice for your next design. The two options offer a unique aesthetic that can help transform your commercial or residential space into the exact style you are dreaming of.
To learn more about marble and its unique design applications available, check out our blog. Looking for a marble company that sells marble blocks for sale? AM3 has a marble quarry, allowing us to extract large amounts of material for wholesalers. AM3 caters towards designers, architects, and more for both commercial design and multi-family design projects. Contact us today to learn more about our services or to get started on your next design project!