What is Alabama Marble?
Alabama Marble, also known as Sylacauga marble, is a stunning natural stone, that originated in the southern state of Alabama. Initially, the stone became well-known due to its unexpected natural beauty, but popularity quickly sky-rocketed once viewers saw its pure white color and crystal-like features. It is often referred to as the "whitest marble" available on the market, as it stuns onlookers with its unique characteristics and pure composition.
What is Alabama Marble used for?
Alabama Marble is most commonly used for kitchen countertops or commercial design projects. Its exquisite beauty portrays a lavish style when incorporated into any space and instantly improves the aesthetic of a room. This marble countertop is perfect for any design whether it be a modern design, modern farmhouse home, or even a traditional style. It can also be used for unique applications such as structural design and architectural projects!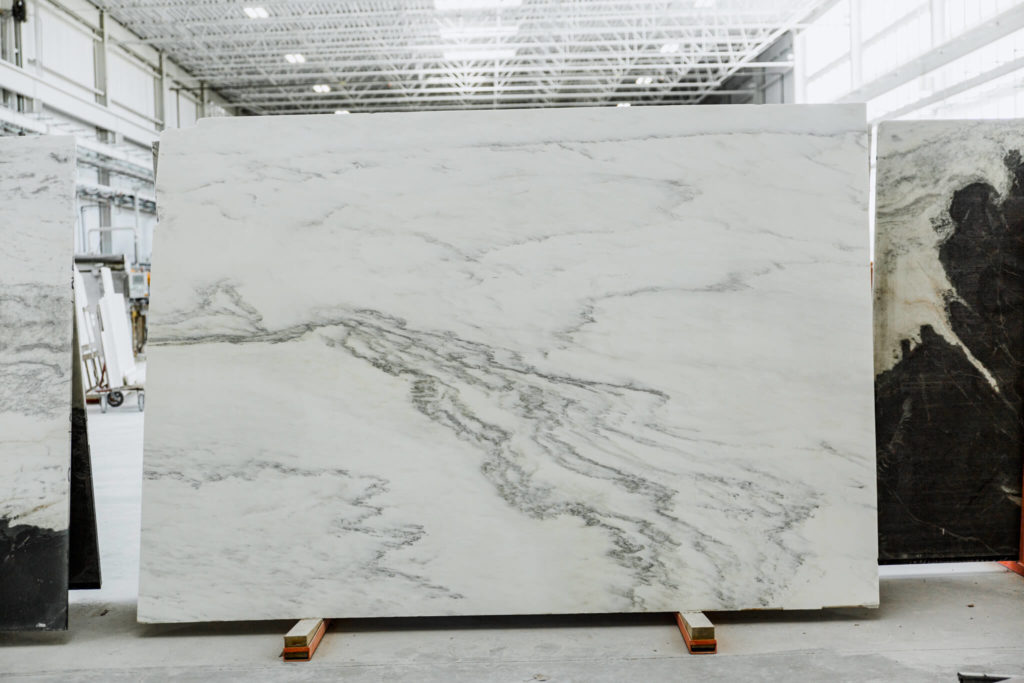 Where to find Alabama Marble?
Alabama Marble Mineral & Mining Company (AM3) is a white marble manufacturer that specifically caters to trade professionals such as architects, designers, commercial and multi-family construction, etc. More specifically, the company prides itself on selling high-end design for an exclusive price offering and with a plethora of possibilities!
AM3 is a trusty stone wholesaler and marble supplier, as the company not only offers dimensional stone slab, tile, and cut-to-size products, but our resources and stones for sale are specifically derived from our very own mining processes and marble quarry. Our team oversees all execution efforts before products are sold in an effort to provide each individual with the best service and material possible.
When looking for beautiful and affordable marble countertops, Alabama Marble is one of the best of the best within the design industry! Its appearance is very similar to that of Carrara Marble, but with an emphasis on its striking white background. It will surely grab the attention of any by-passer, and it is perfect to include in large, commercial projects for a simple, yet professional look that you'd hope for.
For more information about AM3, view our website here. We also offer further marble information and inspiration in our blog. Contact us today to get started on your next project!