Alabama Marble
Mineral & Mining Co.
Alabama Marble Mineral & Mining Co. "AM3" is the world's leading distributor for Alabama Marble. Alabama Marble is an extremely strong marble varying in color from a true white to a warm and creamy hue with distinct medium to large sized grey veins. AM3 Stone strives to provide the highest quality products including block, slab, tile, and cut-to-size materials for construction and architectural design.
Our 50-acre quarry is set on the white marble belt on the southwestern edge of the Appalachian Mountains in Sylacauga, Alabama. AM3 is the sole owner and operator of this world-renowned dimensional white marble. Our quarry exhibits a minimum of five distinct colors of highly desirable and marketable stone. Our state-of-the-art processing facility is located 60 miles away in Bessemer, Alabama. From this site, we internationally export our stone.
With our updated and efficient high-end technology, our stone is offered and distributed per each customer's request: tile, slabs, blocks, or cut-to-size products.
Our mission is to be the leading producer of dimensional stone slab, tile, and cut to size products within the United States by offering an unmatched quality of goods with consistent and exceptional services.
AM3 are the exclusive purveyors of Alabama Marble. The stone we cut, export and share is the pride of its people, and together, we stand strong on a platform built from the finest marble in the world.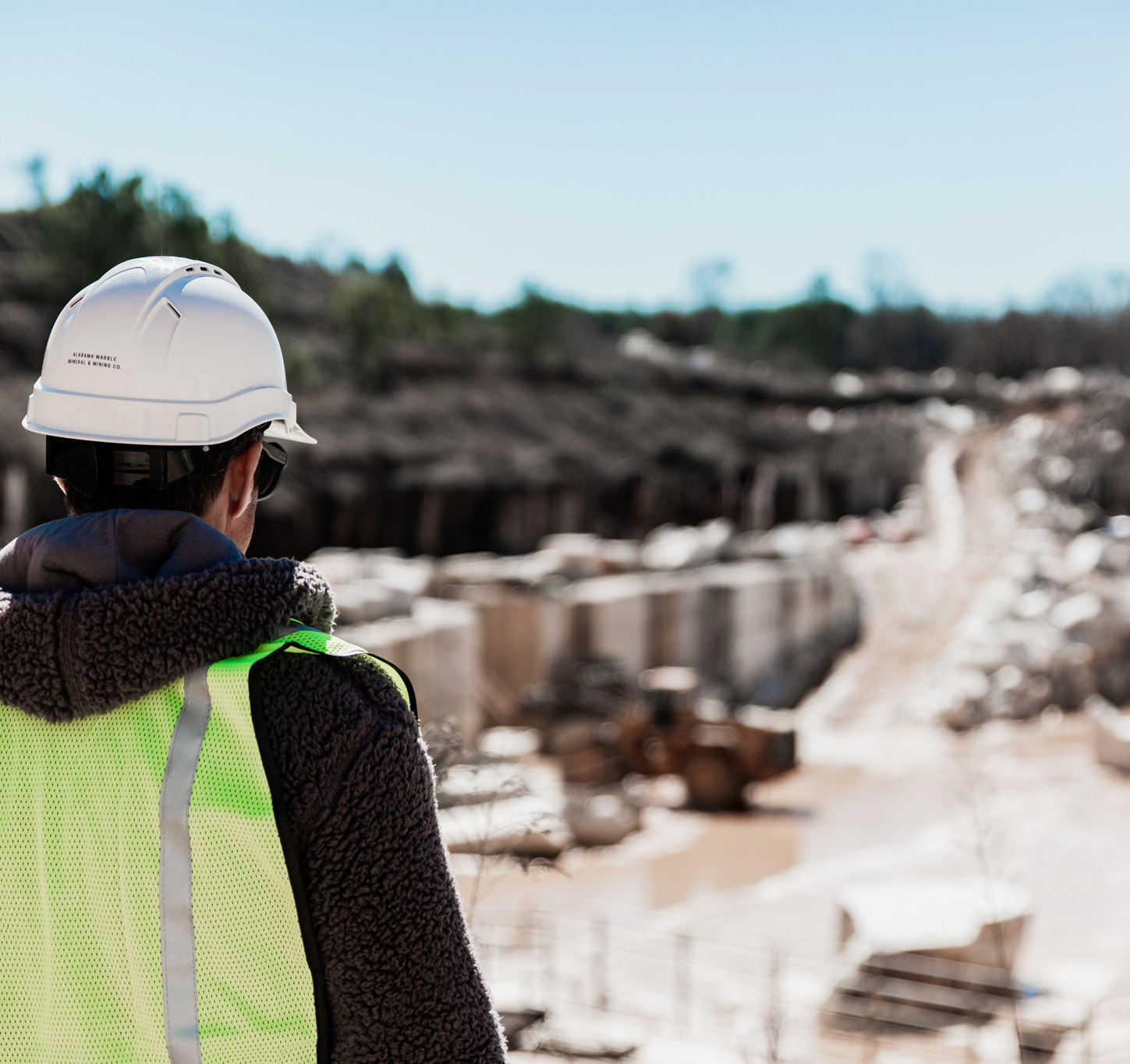 Connecting brands and ideas
Our True Passion
We've never forgotten the value of building meaningful relationships, and we've always embraced those essential small business ethics the 'big-box' companies abandon. We believe the pinnacle of quality cannot be found in strictly the old or new ways, but only through combining them.
Everyone Stays Happy
Time for A Change
To raise new questions, new possibilities, to regard old problems from a new angle, requires creative imagination and marks real advance in science. Whether your project is conventional or custom, we know stone.