It's elegant, timeless, and one-of-a-kind
There's no comparison to the clean, brightness of white marble. Whether you choose marble with dramatic color like our Alabama Rose or subtle veining like Silver Cloud, you can be sure that your marble will make a stunning focal piece.
Man-made stones attempt to imitate the veining and patterning of marble, but marble is simply unable to be replicated. Because the veins and patterns in marble come from the minerals in the rock itself, each piece of marble is completely unique. When you incorporate marble into your design, you are ensuring that no one else will have a design like yours.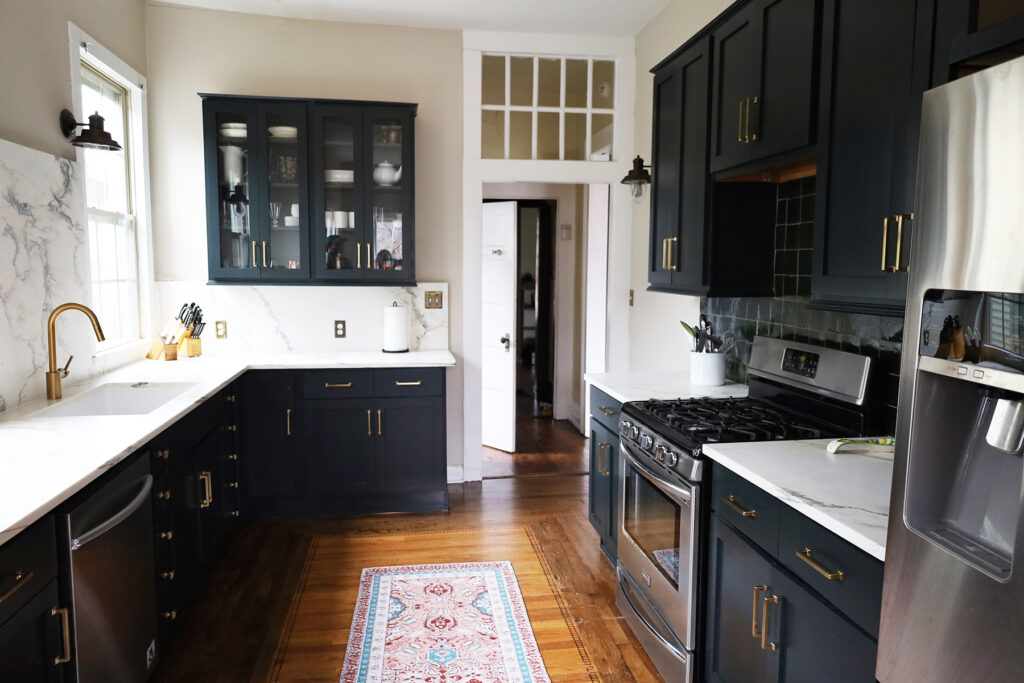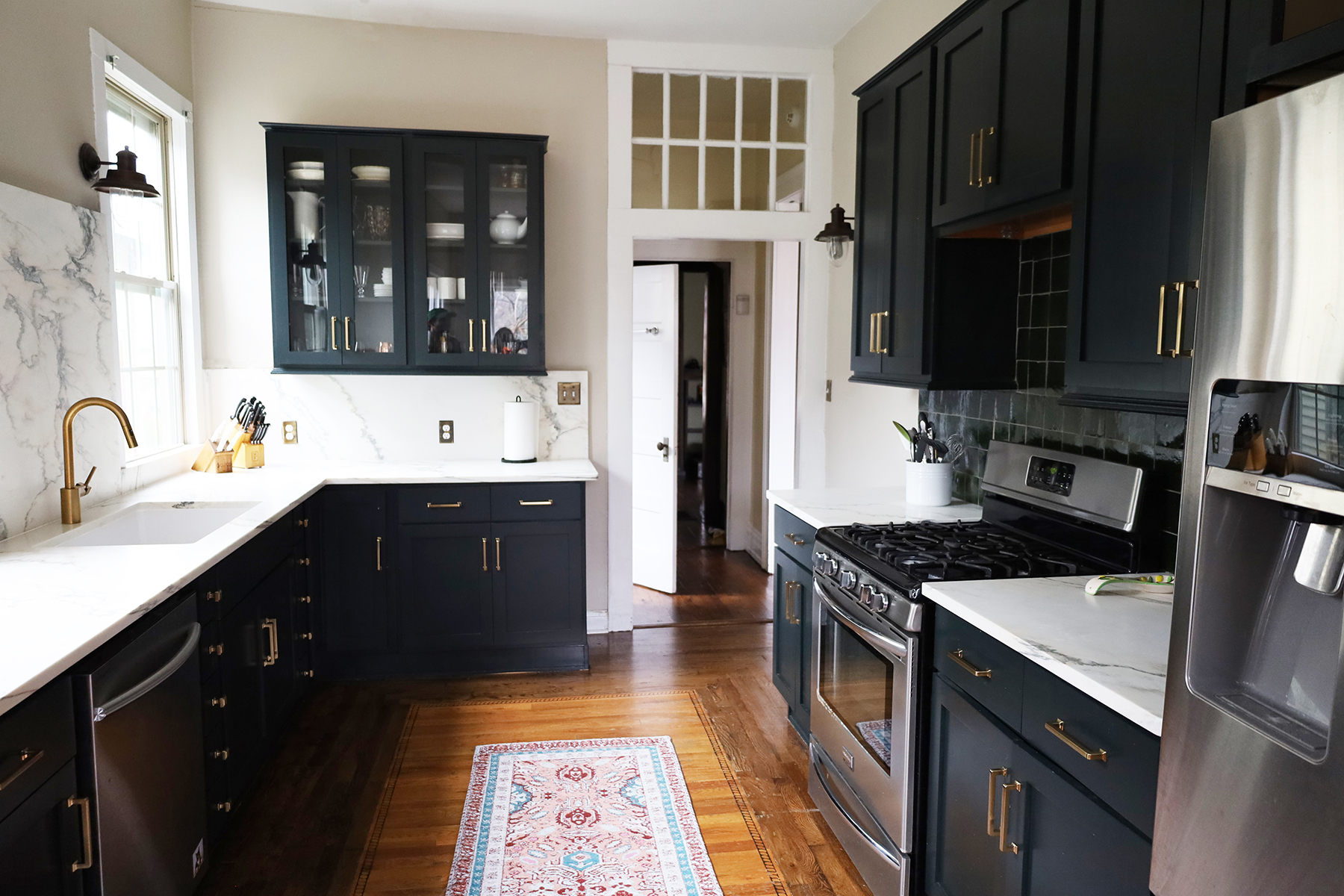 It's durable
Marble has been used in construction for thousands of years and its durability is unquestionable. The Parthenon, whose marble columns still stand, was completed almost 2,500 years ago.
Because of the permanence and enduring appeal of marble, you can rest assured that you've chosen a finish to last. And through our partnership with MORETM, if your marble stains, it will be replaced free of cost for the lifetime of the marble. Learn more about the MORETM Anti-Etching and Anti-Staining products we offer and their warranties here.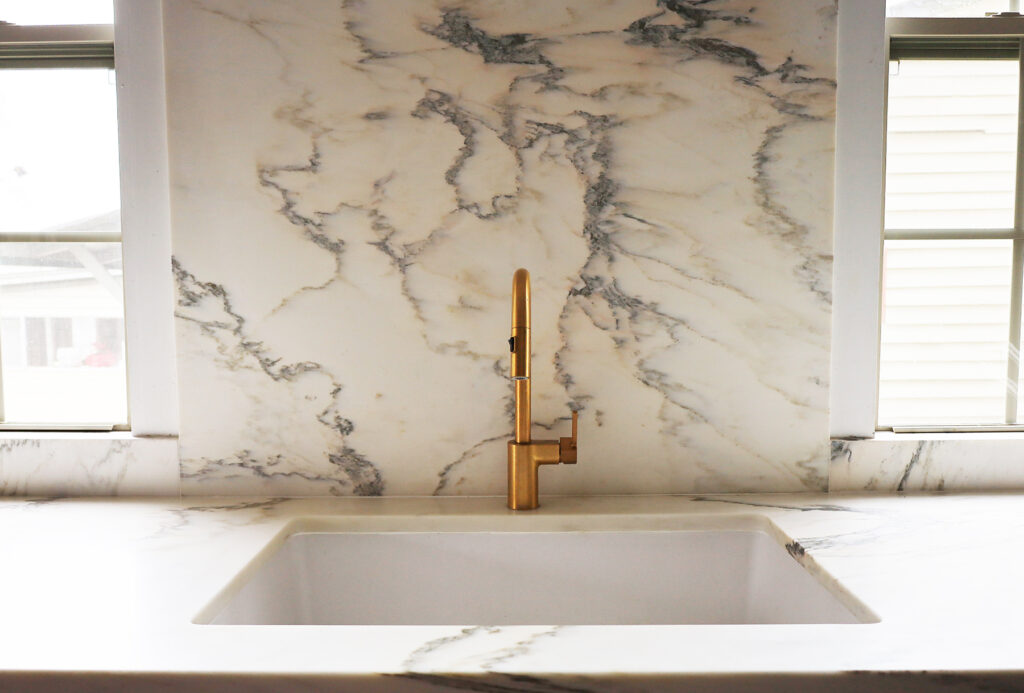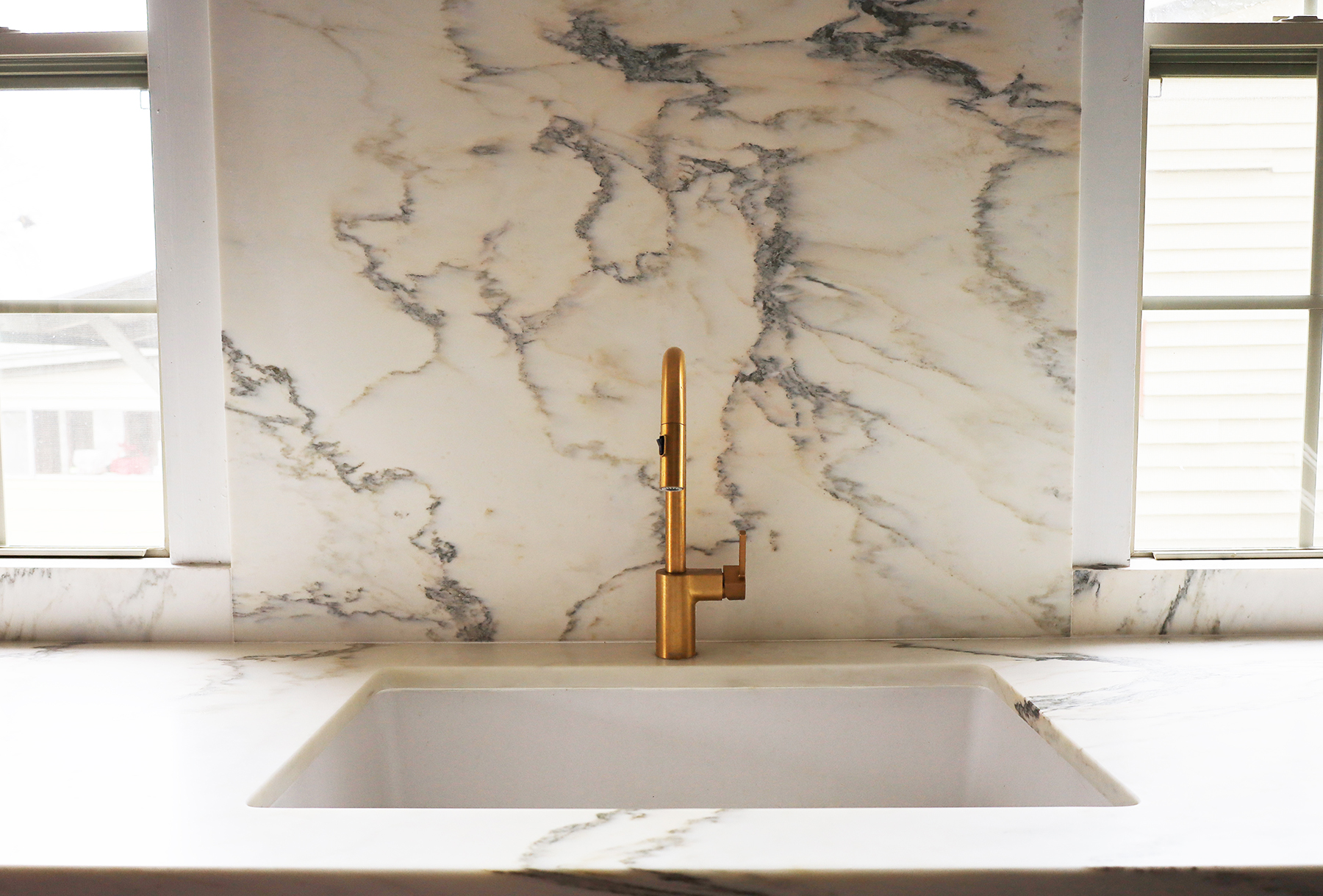 Backsplash from our Alabama Rose Collection
It's heat resistant
It's well known just how much chefs and bakers love marble for its ability to stay cool – a requirement when rolling out pastry dough, but marble is also heat resistant. While we don't recommend setting your hot pans directly on the surface to avoid damage to your sealer, exposing your marble to heat won't cause any damage.
It's versatile
As a building material, marble is one of the most versatile. From outdoor sculpture and landscaping features to backsplashes, countertops, and solid bathtubs, if you can dream it, you can build it out of marble.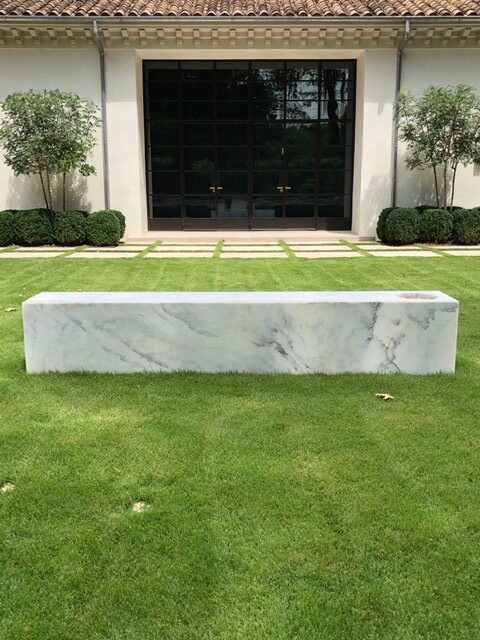 Alabama Marble bench and birdbath
You'll save money
The quality and permanence of Alabama Marble is undeniable. Alabama Marble is rated so well, it can be used as flooring where other, softer marbles can't. And because it's domestic, you won't be paying the incurred shipping fees that come with international stones.
The accessibility of our quarry means that our operating costs are lower and because we're located in Alabama, we can produce stone year round without having to stop for harsh winters. We pass all these savings on to our customers meaning you'll pay less for our stunning, quality stone than you would for other marbles.
Interested in starting your remodel? Get in touch with us today for a free quote.