Alabama Marble vs Quartz
What's The Difference?
Marble has and continues to be one of the most sought after and valuable additions to any design application. From cool marble countertops to sleek marble tile and flooring, this stone boasts elegance and luxury.
Popular quartz brands like Caesarstone, Cambria and Silestone have consistently introduced quartz designs to mimic the look of marble. Colors like Caesarstone's Statuario Nuvo, Montblanc, Statuario Maximus, Cambria's Ella, Brittanicca, Skara Brae, and Silestone's Classic Calacatta and Eternal Calacatta Gold are among the man-made stone products that attempt to rival marble.
But how do quartz and marble compare to each other? Keep reading to learn the difference between marble vs quartz!
Quartz And Marble Characteristics
Marble is a natural stone derived from the earth and characterized often by its soft veining. Although it is available in a variety of colors and patterns, the most common is white marble with grey veins.
Quartz is a manufactured stone composed of natural quartz minerals and polymer resins. Unlike marble though, quartz colors are often uniform from slab to slab and attempt to recreate the unique visual features formed within natural stone, that make it so attractive.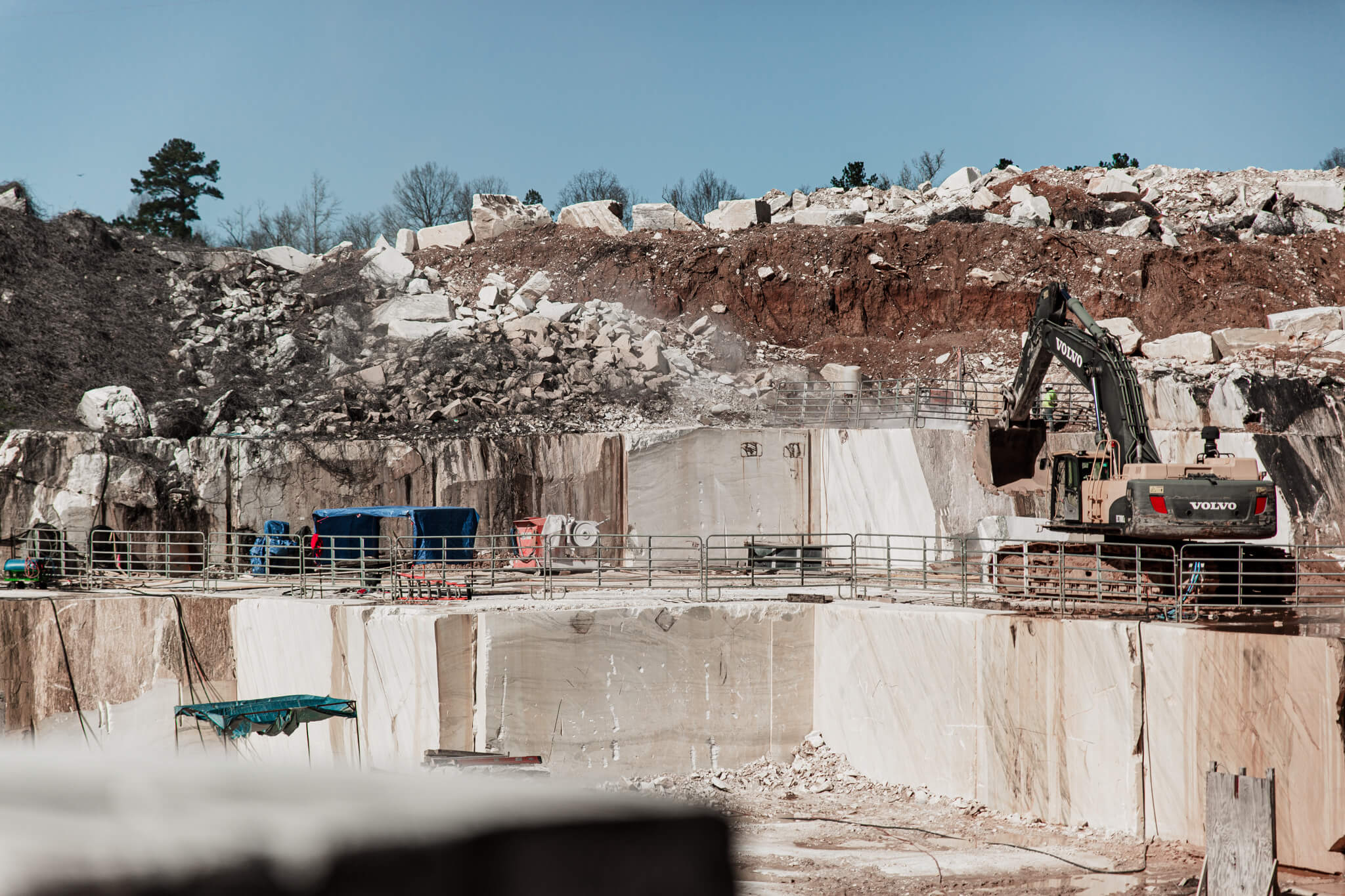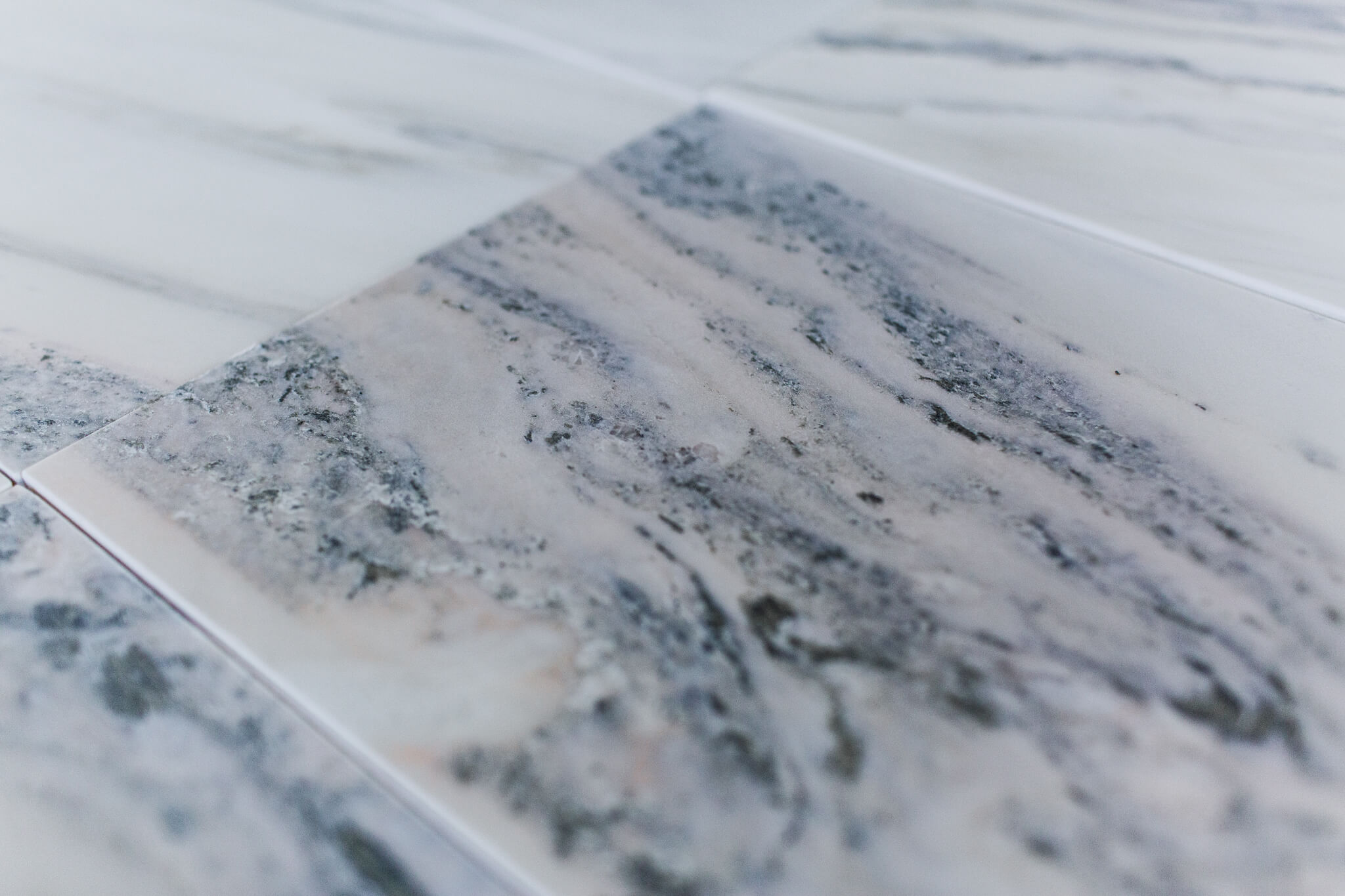 Marble Cannot Be Replicated
Mined from the Alabama quarry, white marble stone has unique characteristics that are unmatched by quartz. No two slabs of marble are alike and they all come in different colors and textures. Because every marble slab is one-of-a-kind you never have to worry about designs becoming repetitive and can boast a style all your own.
As previously mentioned, quartz is a man-made stone and can be created to look like popular Italian marbles such as white Carrara and Calacatta marble. However, the veining in these engineered white quartz stones can sometimes look artificial and do not present the true, deep vein and through-body color that you find in real marble.
Marble is a material that has truly stood the test of time and has been used to build everything from some of the world's most famous statues to kitchen and bathroom countertops and tiles. There is no denying the beauty that marble stone can add to any space and it is unlike any other material on the market today!
AM3 caters to designers, architects, and other trade professionals for both commercial design and multi-family design projects. Contact us today to learn more about our services!