When Italian sculptor, Giuseppe Moretti came to Alabama in 1897, he didn't expect to find marble that rivaled his homeland's famous white marble. He immediately set about obtaining a piece of the prized stone and created the world's first sculpture out of Alabama Marble, "The Head of Christ."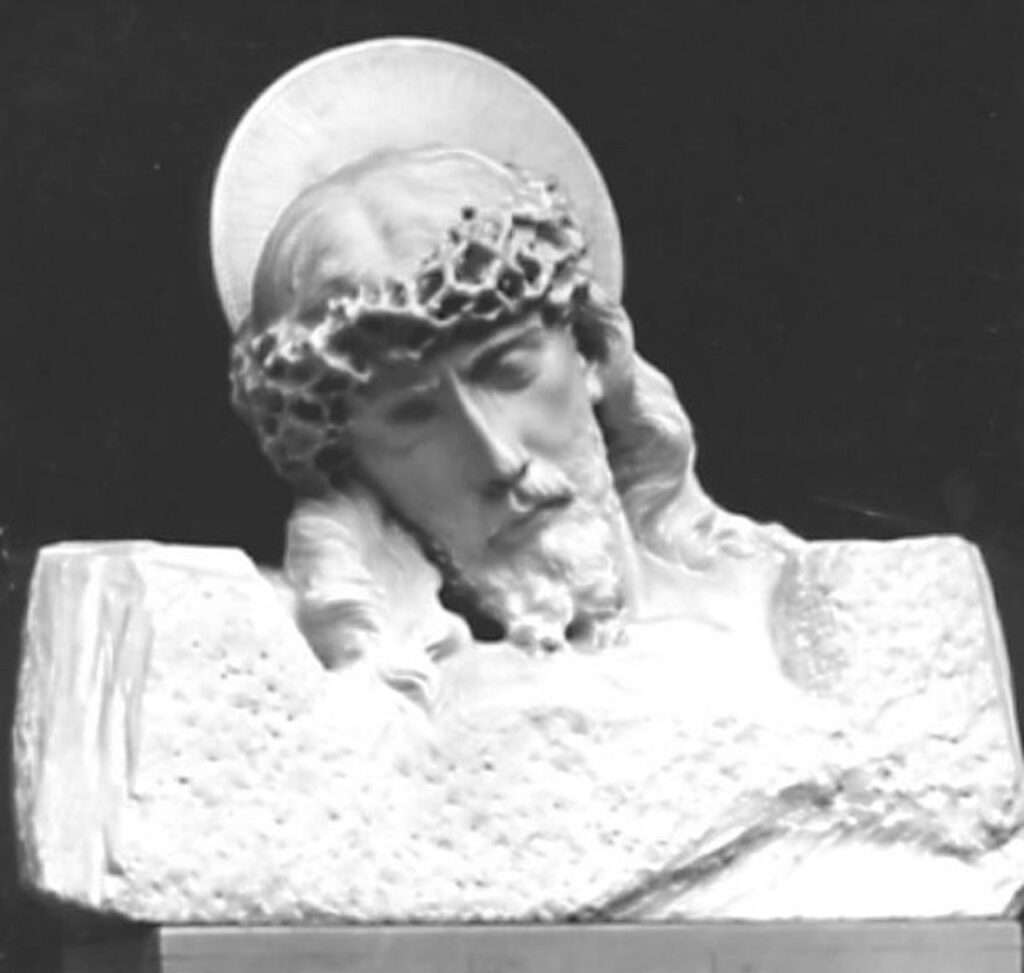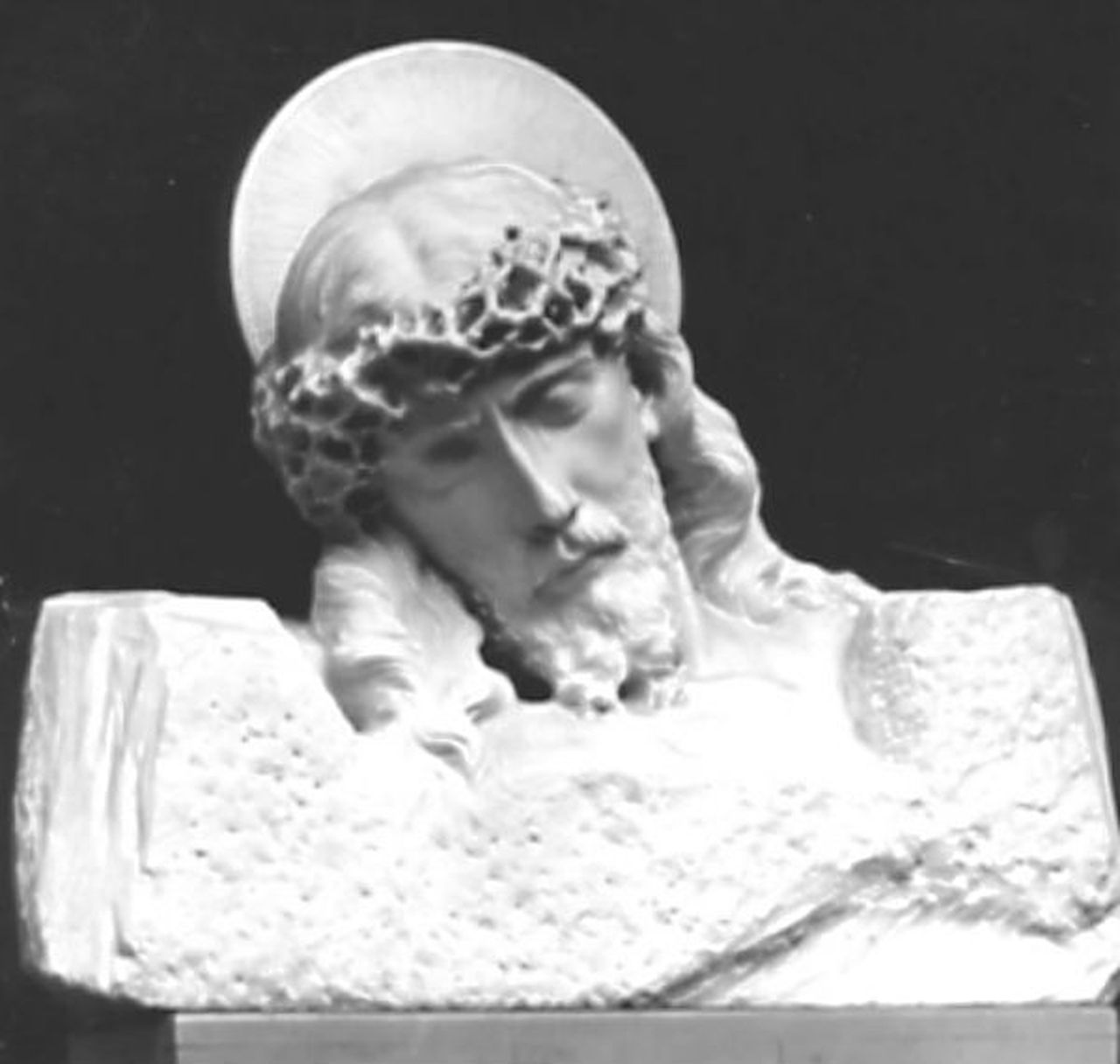 "The Head of Christ" became Moretti's prized possession. The sculptor spent the rest of his life moving this piece with him wherever he went.
Photo: Alabama Department of Archives and History
At the time, Alabama Marble was being blasted out of the ground by dynamite and used in steel production. Moretti saw great artistic and architectural potential for Alabama's white marble. He founded the Moretti White Marble Company and set up a sculpting studio in Birmingham.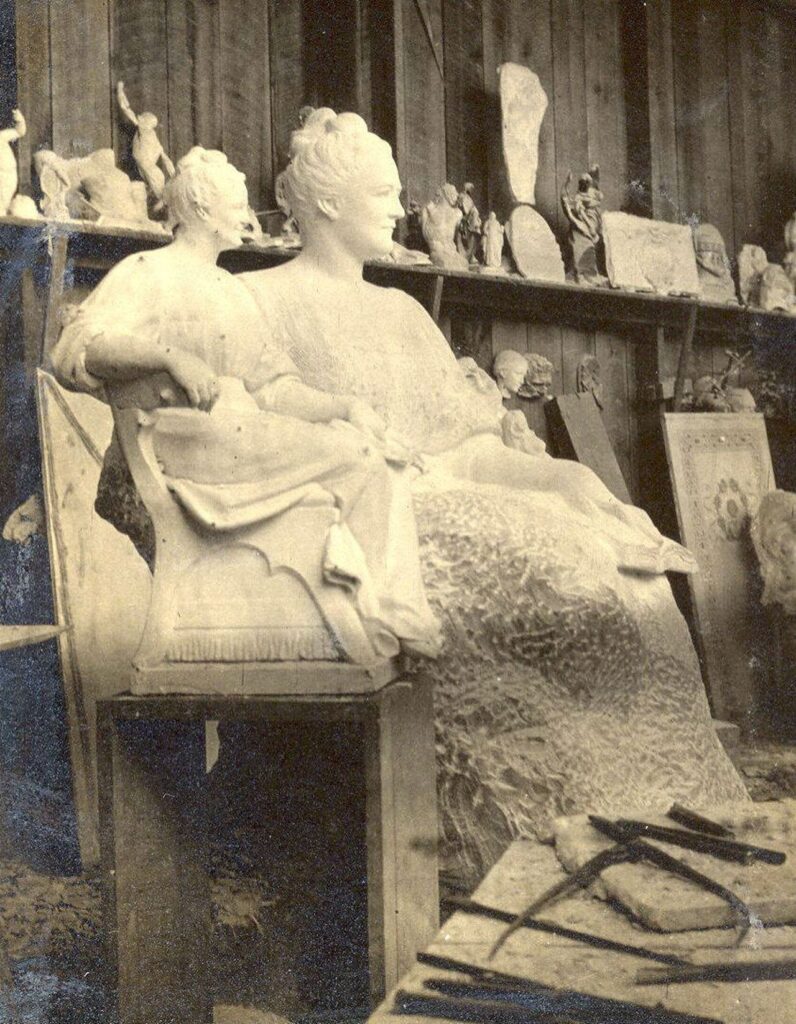 Moretti's Studio
Photo: Alabama Department of Archives and History
Giuseppe Moretti passed away in 1935, but his legacy remains in over a hundred public sculptures including Birmingham's Vulcan. His work can also be seen across the US and world in Pennsylvania, New York, Massachusetts, Alabama, Tennessee, and Cuba; as well as in many private collections.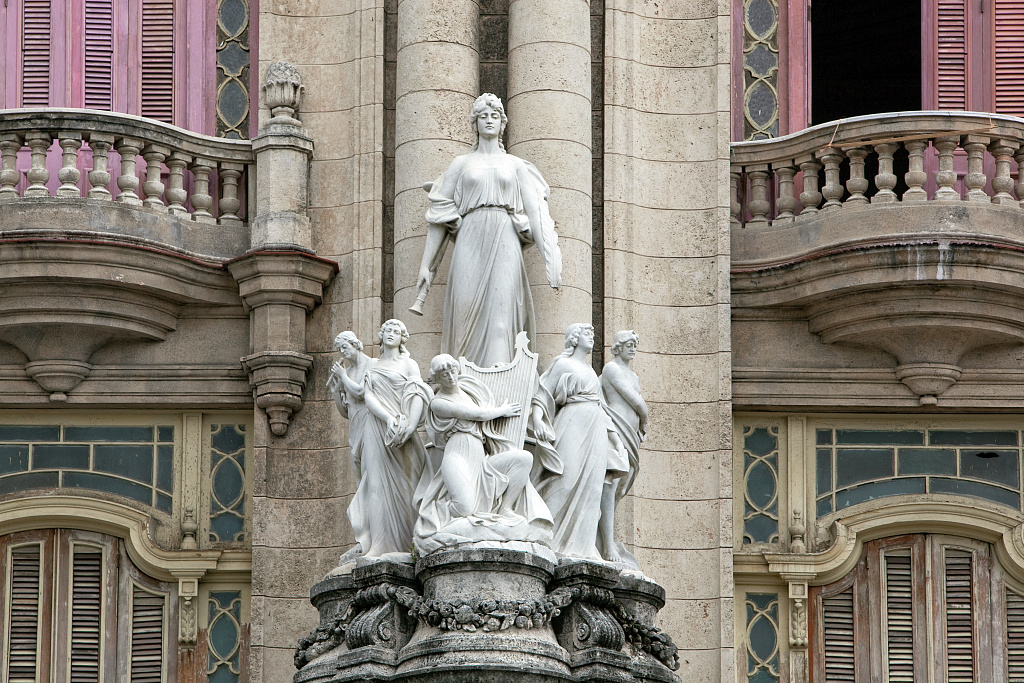 Allegories of Music and Other Figures by Giuseppe Moretti and Geneva Mercer
Photo: Copyright – Carol M. Highsmith