Alabama Rose is our most colorful collection, featuring deep greens and airy pinks set on a bright white background.
Magnesium and silica give Alabama Rose marble its dark green veins. While iron and feldspar surround the veins with a beautiful, pink blush.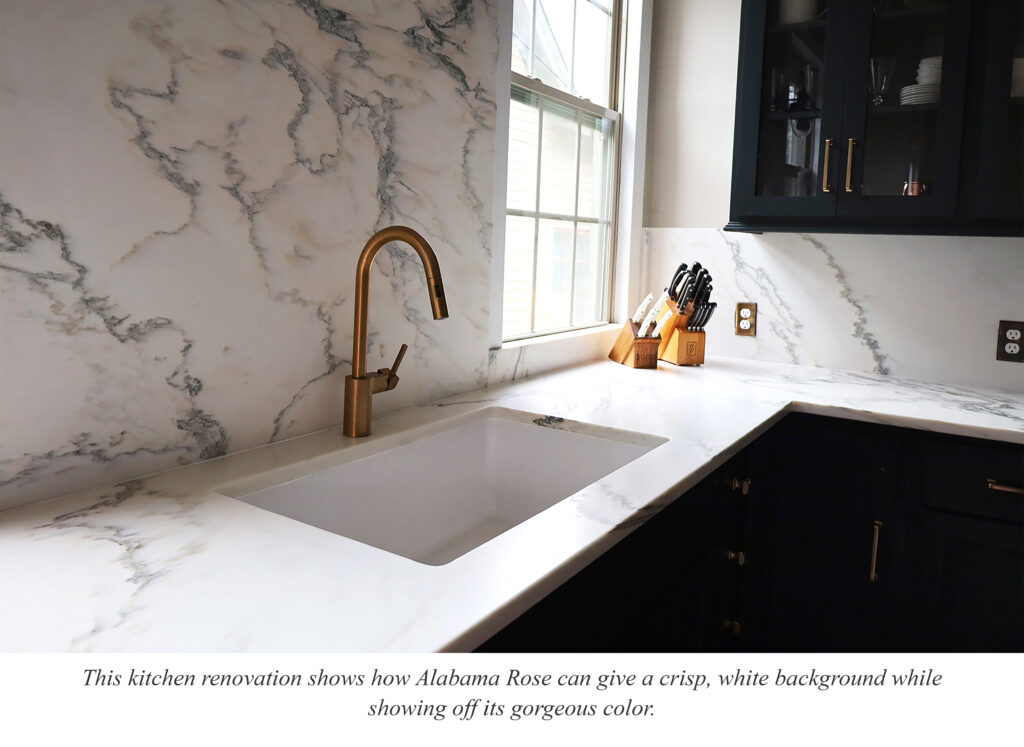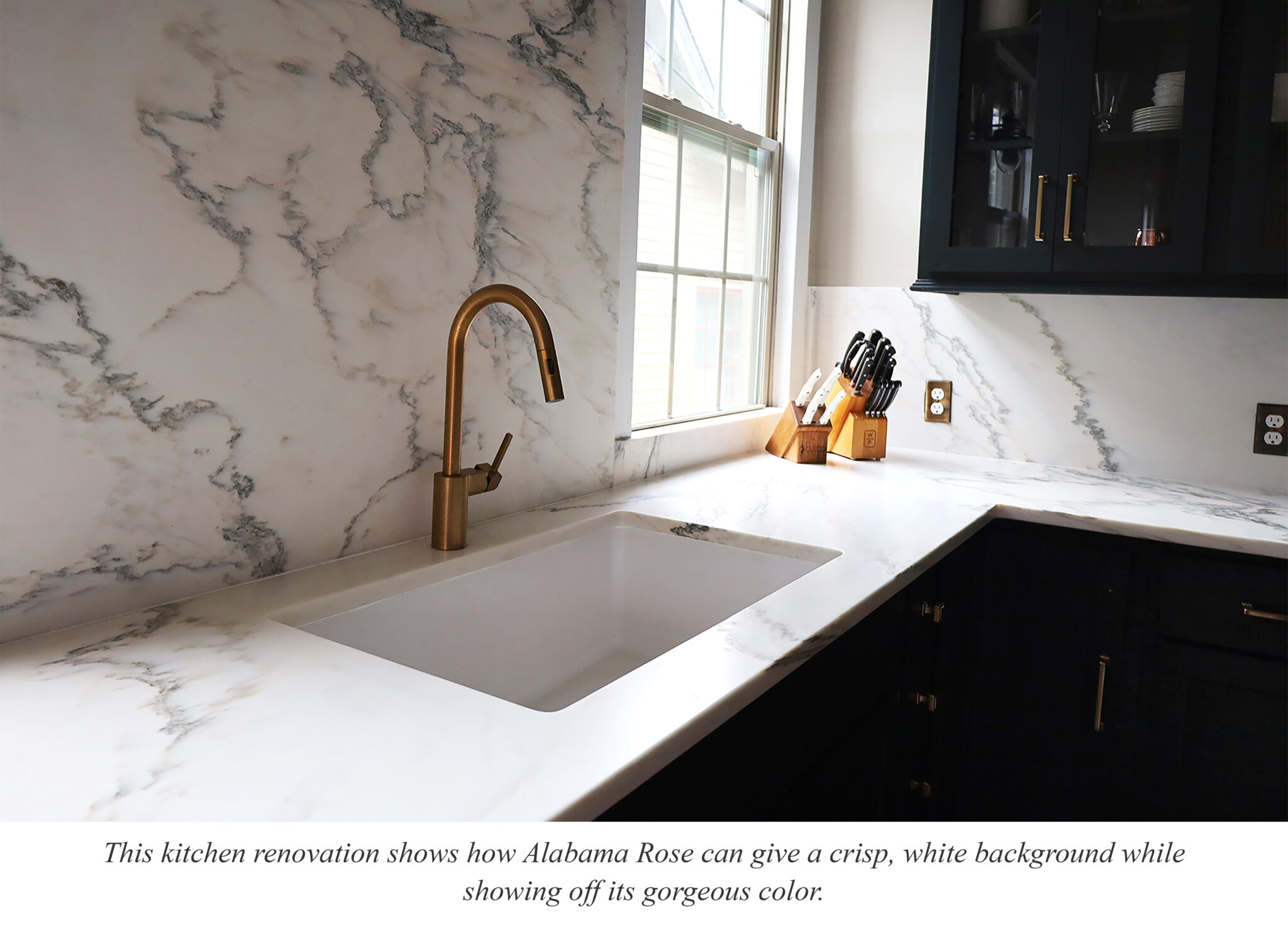 What we love about Alabama Rose
Alabama Rose can range from intensely heavy dark green veining with an almost exclusively color background to light, sparse veins with a bright white background.
The veining structure of Alabama Rose is completely different than any other Alabama Marble Collection.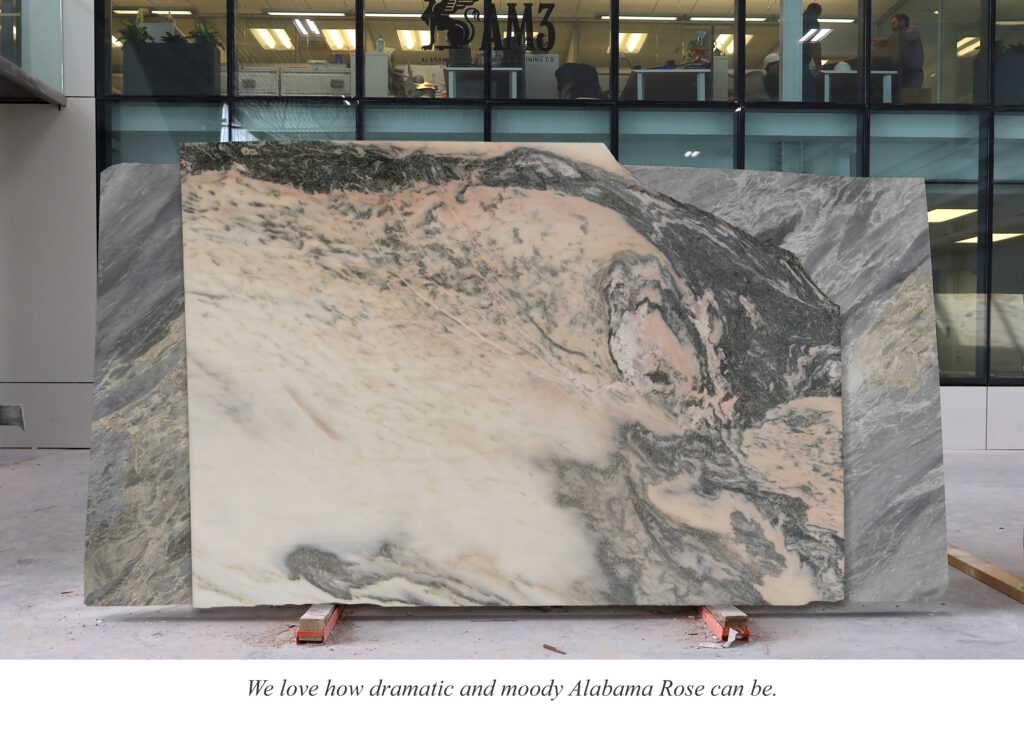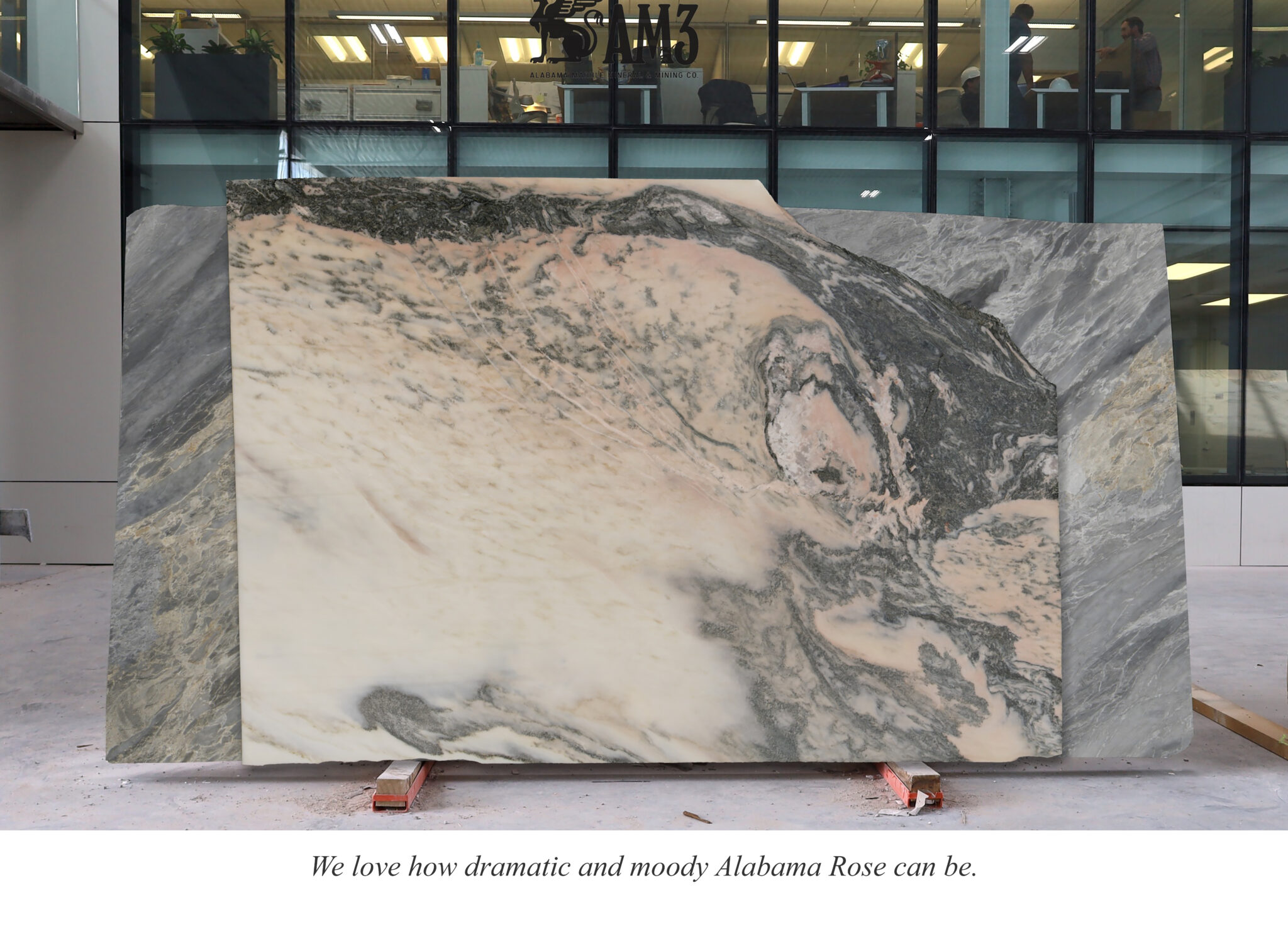 What design professionals love about Alabama Rose
"I used Alabama Rose in my own kitchen renovation because it's bold. It's colorful. And it's completely unique. It looks and feels luxurious." – Jennifer S.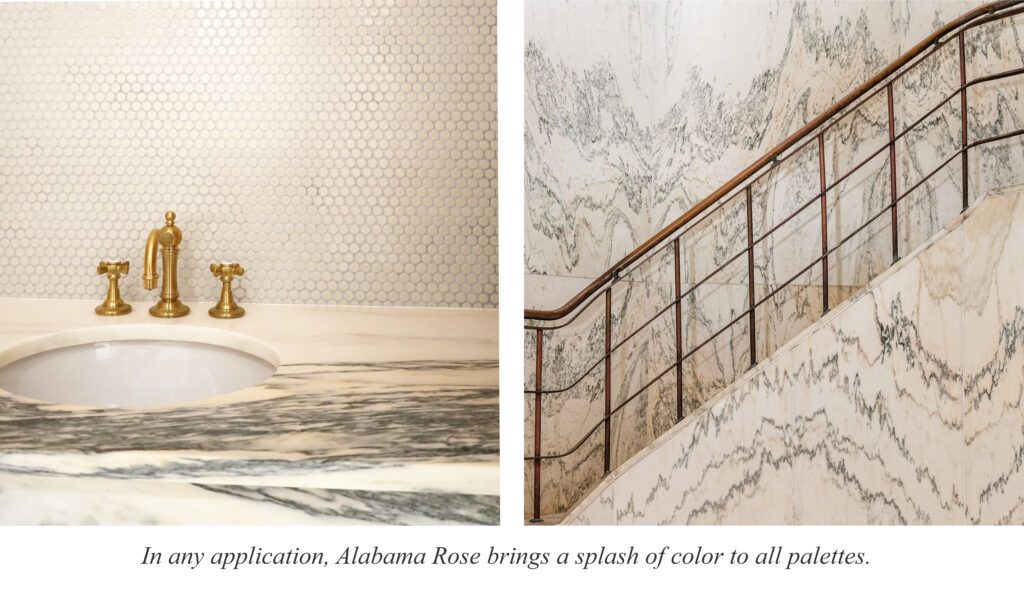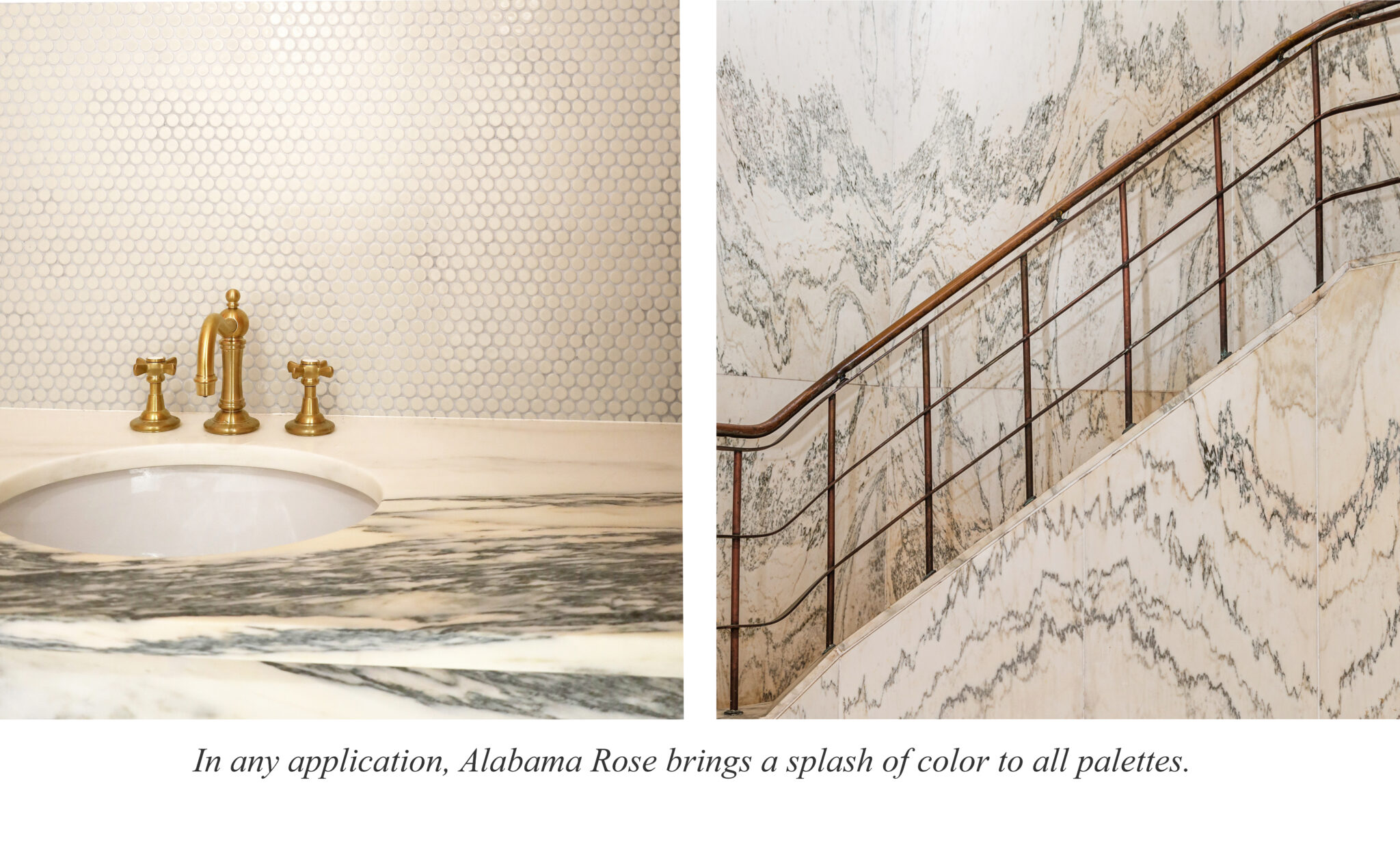 Even right out of the ground in block form, Alabama Rose is something special.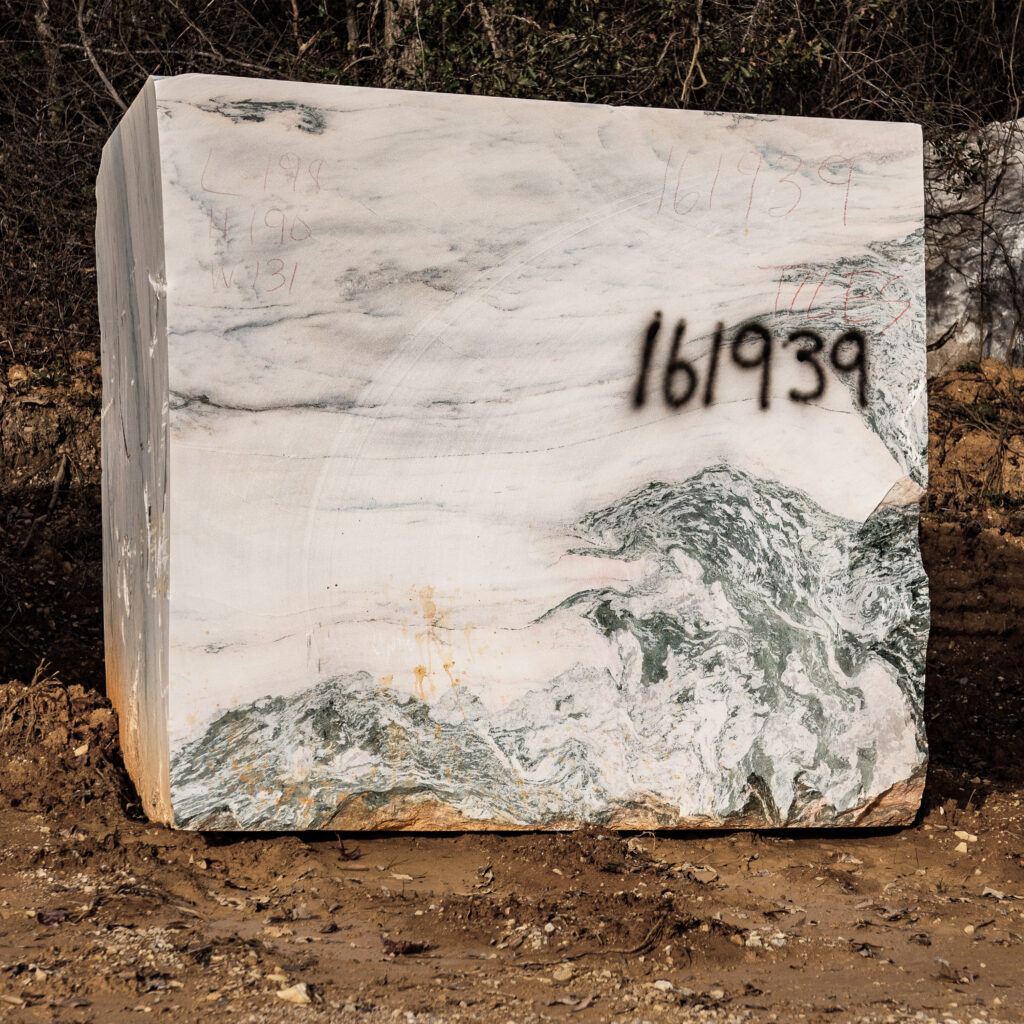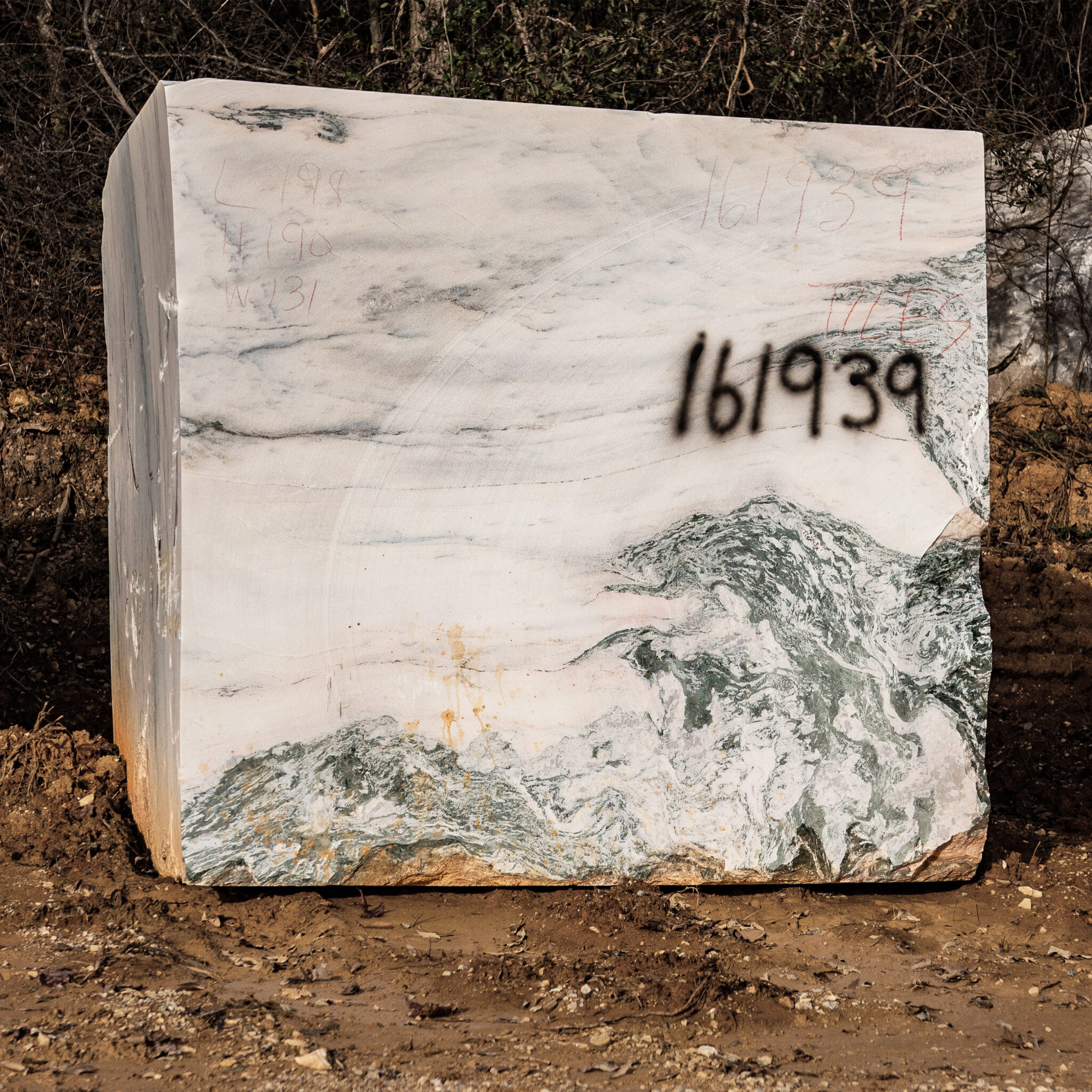 Want to see more stunning Alabama Rose marble? Contact us to see which Alabama Rose product would look best in your project.